Since 2015, multi-platinum hits like Faded and Sing Me To Sleep have made Alan Walker one of the hottest young DJ/producers on the planet. And when you watch the Norwegian sensation live, you'll be struck by how the 19-year-old is able to recreate every last nuance of his studio material on the stage. For this, much credit is due to Jonas Barsten, the musical director and keys ace who handles a live rig powered by the latest Roland synths – and ensures that every show is a night to remember.
Now, Jonas invites Roland into his Oslo studio for an exclusive video rundown of the gear behind the gigs, and the pro tricks of the trade that he uses to get the best from it. You'll find out how Jonas uses the Roland TR-8 as a drum module alongside kick/snare triggers, what makes the SPD-SX Sampling Pad best for vocal samples, why the A-500 Pro is his choice for controlling the MIDI environment onstage – and how the AIRA SYSTEM-1 blows his mind. "When I started working with this one," he tells us, "I was constantly going, 'Whoa, cool!' with all the things you can do."
It's essential viewing for any musician who wants to create a killer live sound – or just look cool onstage. "There's a lot of lasers, smoke and light at Alan's shows," says Jonas, "and I think the AIRA aesthetics blend in really well, like a space ship…"



RELATED ARTICLES
DEPECHE MODE'S PETER GORDENO REVEALS HIS STADIUM-FILLING ROLAND RIG
LAWRENCE INSULA AND JD-XA SYNTH: LIVE KEYS WITH RITA ORA
DID YOU KNOW A SYSTEM-8 SYNTH CAN DO THIS?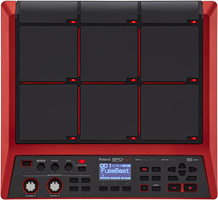 Go and Try It Yourself
For Pro Players Who Need Instant Access to All Their Original Sounds, Without Compromise